Securities America

Serving the El Paso, TX, Southern NM area
---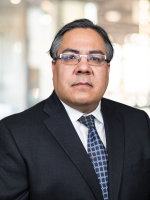 Securities America is an independent financial services firm; I offer college, retirement and estate planning, investment management, and insurance protection to clients throughout the El Paso, TX,/Southern NM area. Whether you are just starting out, at the height of your career, or nearing or settled into retirement, we'd like to help you feel confident about your short and long-term financial decisions.
Although a large percentage of our clients are Individual investors seeking assistance with planning for retirement, Securities America doesn't believe in "one size fits all" financial strategies. We will put your best interests first as we work with you to create a customized strategy to address your specific challenges and help you pursue your goals. And once we've agreed on an approach and set up your account, we'll monitor your portfolio continuously and get together to review your plan annually.
Please explore our website and fill out the contact form if you have any questions or would like to schedule a no-obligation consultation with Alfonso A. Holguin.